Shop
Showing all 14 results
Here you will find an overview of our current offers and products.
Support the distribution and further development of our program – with your purchase in our shop.
Have fun browsing 🙂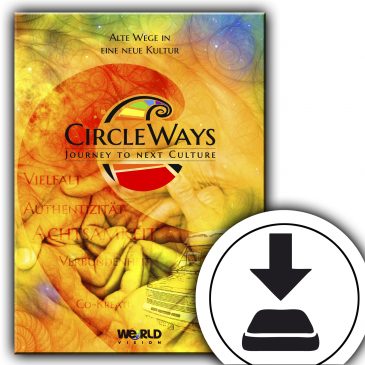 CircleWays – Film Download
CircleWays - Journey to Next Culture (pre-order) Are there alternatives to social solitude in our modern culture? Are there other ways in which we can come together as human beings? Is it possible to align our coexistence and togetherness with values such as connectedness, mindfulness and co-creativity? We have set out across Europe to find answers. We learnt from ancient wisdom of indigenous peoples as well as from modern knowledge of psychology, neurobiology and experimental community laboratories. This film is (not) a documentary, but a way of living. A journey along ancient paths into a new culture. Charles Eisenstein, Manitonquat, Gerald Hüther, Clinton Callahan, Gabriele Seils, Barbara Strauch and many more. Playtime: approx. 86 minutes Format: mp4 As soon as the film is finished, you will receive the dowload link via e-mail.
20,00

€
Add to cart