Here you will find an overview of all our movies, interviews and workshops. We offer our films and packages as download or as DVD's. Some packages also include extras such as the CircleWay soundtrack or a movie poster.
Have fun watching!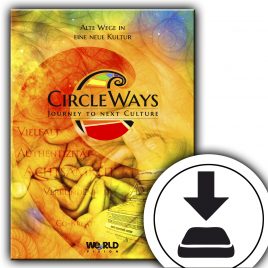 CircleWays – Film Download
CircleWays - Journey to Next Culture Are there alternatives to social solitude in our modern culture? Are there other ways in which we can come together as human beings? Is it possible to align our coexistence and togetherness with values such as connectedness, mindfulness and co-creativity? We have set out across Europe to find answers. We learnt from ancient wisdom of indigenous peoples as well as from modern knowledge of psychology, neurobiology and experimental community laboratories. This film is (not) a documentary, but a way of living. A journey along ancient paths into a new culture. Charles Eisenstein, Manitonquat, Gerald Hüther, Clinton Callahan, Gabriele Seils, Barbara Strauch and many more. Playtime: approx. 75 minutes Format: mp4
20,00

€
Add to cart
You may also like…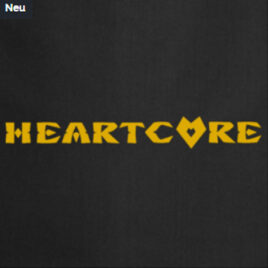 Heartcore Shirts
T-shirts, pullovers, bags and much more with your individual Heartcore design! Since it is impossible for us to produce so many different shirts ourselves at the moment, we have designed our own shop with the help of Spreadshirt. Spreadshirt has been on the market for a long time and offers reliable products with high quality. You'll find many styles featuring CircleWay motifs alongside new designs bringing awareness into the world. You can have these printed on different colors, sizes and different materials (also organic). With every purchase you support the work on our project!
21,99

€
Buy product