A 3 years journey to find a sustainable lifestyle in harmony with nature
I was 24 when it all started. Tired of working full-time in a busy-business oriented-not human scale city like Paris, having already the "normal" life, almost married with the stress of a 50 years old dad with 3 kids even though I didn't have any, I decided to quit everything and start a new life with my loving partner. First I traveled to Australia, then to Brazil: amazing experiences and meetings that brought me to the ecovillages fascinating world and taught me how to really feel love and be in peace.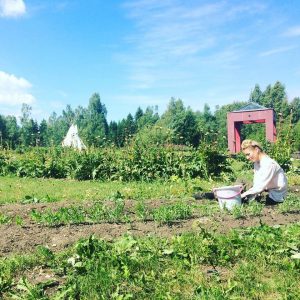 My interest for the planet and environmental organizations is not new. I started my career at 19, working for international environmental NGO's that i thought were helping to build a better future. This was before I had access to the ecovillage residents's knowledge and practices. I don't believe anymore that living in a city like Paris will save the planet or have a friendly impact on the environment – even if while doing the best environmental job. The lifestyle of such a city is just not sustainable – and it totally disconnects the people living there from their nature. It makes them forget the real human needs: having a healthy body and relationships and be consciously happy.
Ecovillages offered me not only knowledge but also time to think about the world. Time is a human concept invented for us humans to be aligned. The problem is our system is so unequal that our view on it can be radically different depending on the ressources and the education we had while growing up. We may think that something is true no matter what. When actually the « what » changes everything.
Living in the mainstream system, working 5 days a week almost full time, uses all our human brain capacity. There's no space to think beyond mainstream concepts and feel what is our nature, what is it that we really like, what is it that we're good at. We are limited to a very small amount of habits and views, programed by the main newspapers, TV channels, and school programs. We become machines serving a system based on economy and profit to the elites that don't need anything.
I started to realize that most big cities' activities had a negative impact on human development and his environment. Probably worse than doing nothing – that at least has a neutral impact
Studies say that average young people in cities spend each week 40 hours watching TV and movies, 15 hours playing video games and phones and 2 hours watching porn in secret. Add to that 30 to 40 hours of work and/or study and calculate how much more there is for time to breath, feel the body, connect to nature and relate to other humans and views with peace and compassion. This permanent workflow to make more profit is what's creating the violence and misunderstanding between people leading to war, especially when people are raised with a different language as a mother tong.
The big city lifestyle disconnects humans also from their bodies. Even thought I was vegetarian for ethical and health reasons since almost 10 years, I didn't know where the food I was consuming was coming from. I think in big cities, we don't even consume food anymore. We buy the products that are the most advertised, the recipes that are the most sold. We forgot about the nutrition our body actually need and how it changes with the seasons.
I'm glad ecovillages experiences changed my perspective and actions on those topics. With activities like yoga, meditation, fasts, workshops about raw food and instinctive nutrition, I reconnected with my body and my real needs. I decided to work less, stop running after unnecessary money and consume less.
From 5 years behind a computer to the experience of 100 eco-communities in Europe
After a year, I realized ecovillages were everywhere in the world and all specialized in different topics. I started to want to discover as much as possible, focusing first where I come from: Europe. Being French and Portuguese, I felt the need to reconnect to my roots and my ancestors in order to understand better my past and the traumas I was carrying. I also felt I could share this information on the web where it was not so easy to find. As a Digital Project Manager, I created a website and social networks to do some story telling about my journey: www.eco-villages.eu and reach citizens and politicians looking for sustainable living in global and local scale.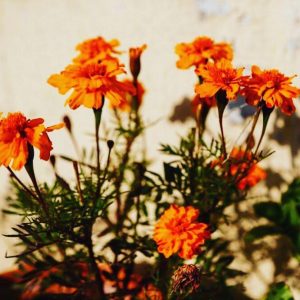 My main focus at the beginning was the ecology. Then while visiting ecovillages like Zegg in Germany or Tamera in Portugal, focused on human interactions and relationships, I realized how Nature doesn't need humans. She knows how to regenerate by herself, like humans actually but this is another thing we forgot in the modern world. Ecology has no sense if it's not seen in a social and cultural context. Observing nature show us the way to how she functions and what she needs. I thought this was the way humans had to do for themselves also. That's what permaculture is all about. When I understood this, I started to focus more on the social and cultural pictures of the mainstream system as well as the new culture developed in ecovillages. I discovered then how the concept of free love was relevant for my actual relationships. I realized how true it is that most people say I love you when actually they just need the other.
While noticing how complementary and harmonious ecovillages could be when they find the balance between innovative solutions and traditional wisdom, spirituality came on my way and opened my thoughts about the laws of the universe. I had to deal with my trauma from religion to realize that spirituality was something else: less limited, more personal, open and inclusive, and that it was not about following the same rules but more exploring our infinite differences that creates the beautiful biodiversity we have, uniting us all in harmony with our planet.
Today I visited almost 100 eco communities in more than 20 countries from West South to North East Europe. I'm trying to get the mainstream media more interested in this subjects while developing communication projects like a book, a series of documentary videos, online presence and events more on the ground.
I first thought the main factor that could make me happy was a special place, then special people, I take now the responsibility to make a place special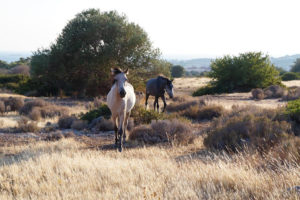 I decided to get deeper into the ecovillage experience and stay at least one year in a community. Few weeks while processing this decision, a community that was matching all my desires came my way: Angsbacka. For 20 years, this ecocenter has been offering courses and festivals on personal growth, while working on the 5 dimensions of sustainability: social, cultural, economy, ecology and whole system design. A very special place as it's rare to find an ecovillage with so much experience especially at social, cultural and economy scale. That's where I intend to stay and feel what it means to live all year in an ecovillage that offers a sustainable way of living and focus especially on personal growth that is the most important for me now.
I want to root myself here, enjoy the nature, feel the different seasons, learn to embrace and be more conscious about my shadows and the patterns of my life and make my light rise. I want to take the time to develop authentic relationships with an all year community and face the intensity of living together as not only neighbors or co-workers, but also family and close friends. After the burn out in Paris, it took me 3 years to find a life experience that I really want to commit in and overcome the fear and trauma of felling trapped like I was in big city office job. I am ready now!
Follow the journey on social networks:
https://www.instagram.com/ecovillages_europe/
https://twitter.com/ecovillages_eu
https://www.facebook.com/ecovillageseurope
https://eco-villages.eu/
Marc Domingos