interviews
Showing all 2 results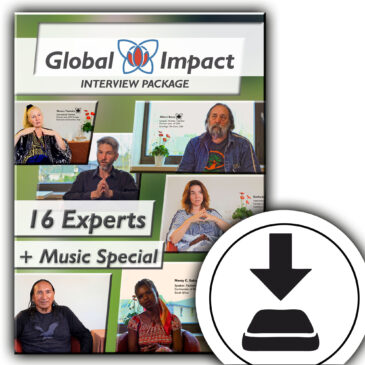 Global Impact – Interview Package
Interview Package - Name your Price Learn from 16 experts of the ecovillage movement about economic, ecological, societal and cultural topics. Experience the wisdom of living in sustainable communities around the world. See how we can make progress while caring for the environment of our planet. Including authors, teachers, speakers and ecovillagers like: Albert Bates, Kosha Anja Joubert, Achim Ecker, Jonathan Dawson, Macaco Tamerice, Robert Hall, Nonty Sabic, Ingvar Villido, Rupert Encinas "Flying Eagle", Ethan Hirsch-Tauber, Ina Meyer-Stoll, Inci and Ali Gökmes, Jake-Jay Lewin, Mauge Cañada, Stella Veciana, Thomas Meier and Toomas Trapido. + full interviews of 16 experts + music bonus Format: Download mp4 Filmed at the european conference of the Global Ecovillage Network, Lilleoru, Estonia, 2018. This is an independent film project that has not been sponsored or financed by anybody. Support our work, name your price and get the full interview package plus music bonus material.
Read more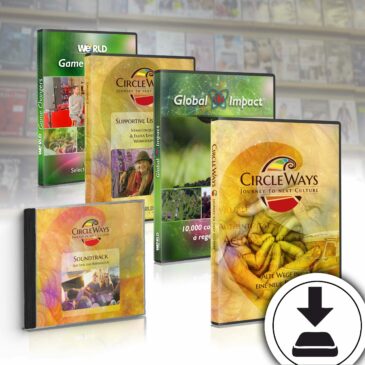 WeWorld.Vision 2021 Mega Bundle
Selected documentaries, interviews, workshops and music
WeWorld.Vision production 2015-2020 We have collected the best material of our journeys from 5 years. Filmed in over 7 countries and filled with inspiring people from all over the world. To give you the knowledge and strenght in building the world our heart knows is possible. Your package of hope and convidence for a good start in 2021 The pandemic, global warming, financial breakdown, social distancing... The list goes on and on. But amidst the height of crisis we still keep hope and confidence, because we know what is possible. That's our focus! Under the radar of modern mass media the Next Culture is being born. We are already building a regenerative future where we live in peace and harmony and share our strength and creativity in cooperation. We have seen and documented it for you to be part of! See how we can live in connectedness, abundance, and make progress while caring for the environment of our planet. Watch and get up! + CircleWays - Journey to Next Culture + Global Impact - 10.000 Communities Creating a Regenerative Future + Game Changers - Selected Interviews + Supportive Listening - Workshops + Music Bonus Format: Download This is an independent film project.  
70,00

€
Add to cart