Global Impact_Premiere
Showing all 3 results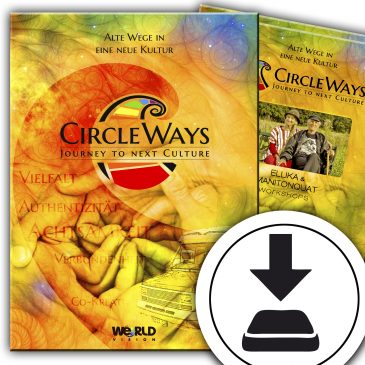 CircleWays – Film + Manitonquat Workshops Download
CircleWays - Journey to Next Culture Are there alternatives to social solitude in our modern culture? Are there other ways in which we can come together as human beings? Is it possible to align our coexistence and togetherness with values such as connectedness, mindfulness and co-creativity? We have set out across Europe to find answers. We learnt from ancient wisdom of indigenous peoples as well as from modern knowledge of psychology, neurobiology and experimental community laboratories. This film is (not) a documentary, but a way of living. A journey along ancient paths into a new culture. Charles Eisenstein, Manitonquat, Gerald Hüther, Clinton Callahan, Gabriele Seils, Barbara Strauch and many more. Includes 4 workshops of Supportive Listening by Manitonquat and Ellika. Playtime: approx. 75 minutes + more than 3 hours of workshops Format: mp4
30,00

€
Add to cart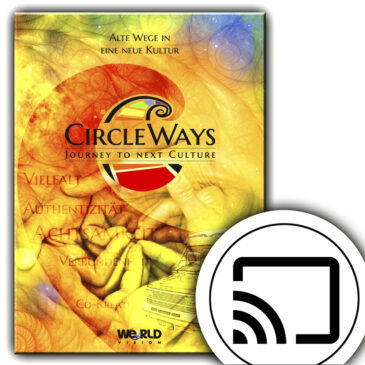 CircleWays Stream/Video on demand
"What connects humanity? What can a new cooperation look like? With exactly these questions in their luggage, they set off - six young Cottbusers with vans - across Europe.
The group of young adults observes, argues and indulges. As a reward, they discover age-old as at the same time new forms of communication that focus on values of solidarity, mindfulness and co-creativity. The basis for working together on an equal footing with ourselves and our counterpart is created. The film CIRCLEWAYS tells of wisdom and at the same time explores modern knowledge from psychology, neurobiology and experimental community laboratories. With Prof. Gerald Hüther, Charles Eisenstein, Manitonquat, Clinton Callahan, Gabriele Seils, Barbara Strauch and Dirk Schröder it becomes clear how feelings can be used as resources for personal development and self-empowerment, what effect communication methods have in conflict situations for the benefit of all involved and how through mindful communication the sense of community and the effectiveness of groups is significantly enriched. A film that inspires to try out the shown communication methods themselves and in their environment, so that positive change can happen.
Stream Now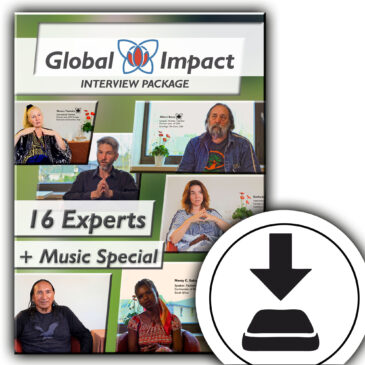 Global Impact – Interview Package
Interview Package - Name your Price Learn from 16 experts of the ecovillage movement about economic, ecological, societal and cultural topics. Experience the wisdom of living in sustainable communities around the world. See how we can make progress while caring for the environment of our planet. Including authors, teachers, speakers and ecovillagers like: Albert Bates, Kosha Anja Joubert, Achim Ecker, Jonathan Dawson, Macaco Tamerice, Robert Hall, Nonty Sabic, Ingvar Villido, Rupert Encinas "Flying Eagle", Ethan Hirsch-Tauber, Ina Meyer-Stoll, Inci and Ali Gökmes, Jake-Jay Lewin, Mauge Cañada, Stella Veciana, Thomas Meier and Toomas Trapido. + full interviews of 16 experts + music bonus Format: Download mp4 Filmed at the european conference of the Global Ecovillage Network, Lilleoru, Estonia, 2018. This is an independent film project that has not been sponsored or financed by anybody. Support our work, name your price and get the full interview package plus music bonus material.
Read more