ONLINE PREMIERE
Global Impact - 10.000 communities creating a regenerative future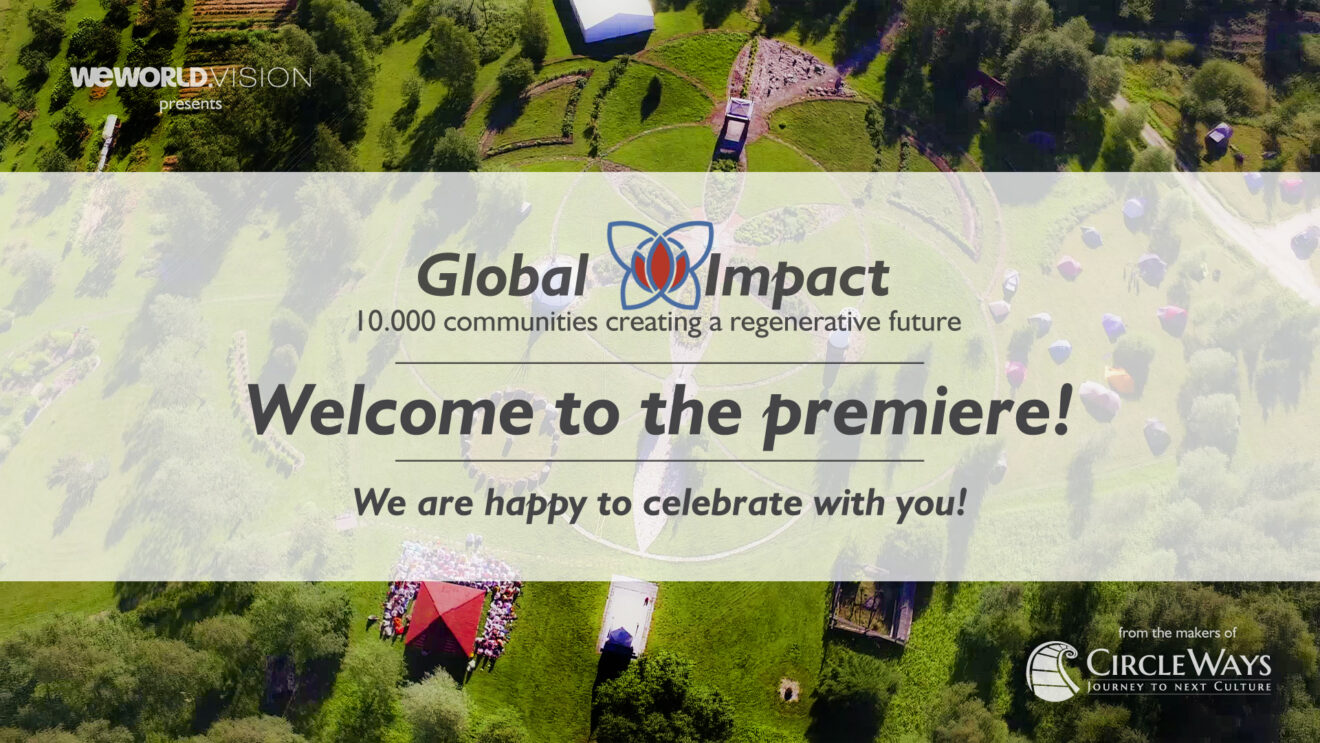 Dear friend,
we've got a lot of questions about the online premiere. To clarify how the video chat works and how you can join us and watch the documentary today:


Click this link: CLICK HERE
Scroll down to the second section, enter your name and click on "JOIN"
We are using the open source tool BigBlueButton for the video conference. No need for you to download anything.
Talk to us, ask questions, have much fun and watch the movie together with us
Looking forward seeing you soon!
October 22nd, 7pm (UTC+2)


With love, heart and mind,
Nora, Martin & the CircleWay Film Team



Don't know what 7pm UTC+2 is compared to your time zone?
Here you go with a Time Zone Converter:

You are receiving this message because you bought one of our products or added your address in one of our lists. If you don`t like to receive messages from us anymore please follow the link shown below:
WirWelt e.V.

Amalienstraße 10